Reading Time:
4
minutes
It's 2020, a brand-spankin' new decade, and we're fired up over here! As with any new year, we've already seen an influx of articles and blog posts talking about the content marketing trends to look out for this year.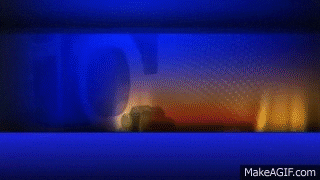 And even though we're also thrilled about content's growing importance, we've got news for you: content marketing isn't a trend. In fact, if you're not prioritizing content marketing within your business, you're now behind (shall I say it louder for the people in the back?).
Sure, the tactics we use will shift as audiences and technology evolve. Yet, we dare to say that content marketing—regardless of the methods you choose—should be a pivotal part of your marketing strategy always.
How to Prioritize Content Marketing in 2020 & Beyond
Did you know that 94% of small business marketers use content marketing? But only 9% say they're "very effective" at doing so. Why is this?
Over time, we've found that many of those who call on our team for help don't have a strategy in place. They lack consistency in their production. And they have never prioritized their content efforts.
The result? They don't see the fruits of their labor. They get discouraged, lose motivation and start to wonder if it's worth pursuing at all. But, here's the deal, folks:
When content marketing provides conversion rates six times higher than other methods, we know it's worth it.
All you need to know is how to prioritize your content creation efforts. Here are three ways to help you do just that.
1. Create a Content Strategy
Please don't attempt to move forward with content marketing without first creating a strategy. Around 61% of the companies that rate their content efforts as most successful have a documented strategy in place.
Build a strategy based on research to get the most out of your efforts. Answer as many questions as you can about your audience, including:
What content is your audience sharing?
What questions are they asking?
What type of content (blog posts, lead magnets, social media posts, etc.) are they looking at the most?
2. Dedicate Time to Content Creation
Quality conquers quantity any day. Think about it: wouldn't you rather read one well-thought-out article over three subpar blog posts?
We know that content creation takes time. We know what it's like to feel like you have no more time to give. But we also know it's time well spent.
Schedule time on your calendar to create quality content. Yes, physically go into your calendar and block off an hour at least weekly.
3. Measure Your Success
Don't fall for the lie that it's too complicated to measure your content's success. It's easy to view simple Google stats about what's working on your website and what isn't. Plus, it's easy to see which social posts are getting the most engagement.
Measuring your success will show you which content your audience craves so you can adjust your strategy accordingly.
5 Content Marketing Tactics to Use in 2020
If you're thinking about taking your content marketing game to the next level, now's time. It's 2020, and more tactics are beginning to shape the way audiences consume content.
1. Video Continues to Grow
You've probably been hearing about video marketing for a while now. In 2020, you can expect video to continue to grow. According to a recent Livestream survey, around 80% of respondents surveyed said they would rather watch a live video than read a blog post.
There are many ways to use video in your strategy, including uploading videos to YouTube, creating live videos on Facebook or Instagram and more.
2. Random Content Gets the Boot
One article posted once a month for the sake of posting won't do it. It's time to stop randomizing your content. Instead, create content that your audience wants, deliver it over time and share it in their preferred channel. This is where your strategy comes in.
3. Connect With Your Audience Through Conversational Marketing
Your customers want to connect with your business before they decide whether to buy from you. The best way to do this is to make yourself available for real conversations with your customers.
Conversational marketing involves having one-on-one conversations with your audience, whether through email marketing, chat and messenger marketing or something else. The key is to personalize the content so well that they feel they're the only consumer in your world.
4. LinkedIn Becomes a Content Hub for Businesses
You might use it as a networking tool, but are you using LinkedIn as a content delivery channel? In 2020, more businesses will begin creating business-specific pages, curating quality content for an audience of CEOs and decision-makers. It's an especially useful channel for long-form content pieces.
5. Personalized Content
Personalization is one of the biggest tactics that businesses are planning to use in 2020. Why? Nearly two-thirds of consumers (63%) now expect personalization as a standard of service. And as it's now a standard, it's safe to say consumers will begin to ignore businesses that don't deliver.
To personalize your content, it's important to pay attention to your data. It's also important to understand your audience on a deeper level by fully defining your ideal customer avatar.
It's Time to Get With the Times!
The Joneses are creating content that's converting their leads to customers. Are you struggling to keep up? If so, it's time to reach out for help. If you can't manage content creation yourself, it's worth it to find someone who can on your behalf. The CCS team is here for you. Go ahead and send us a message.