Reading Time:
3
minutes
White label copywriting is the process of outsourcing content projects to a writer outside your business and then selling that content to your clients. This method of creating website content can help improve your agency's productivity and allow you to scale your business quickly—while still providing quality content to your clients.

Even with the myriad benefits, do you get nervous when outsourcing comes up in conversation? Then you may have fallen victim to the white label copywriting myths that exist in the wild west we call marketing.
Let's Bust These 5 White Label Copywriting Myths
Myth: a widely held but false belief or idea.
Allow us to be your mythbusters for the next five minutes as we uncover the truth about white label copywriting services.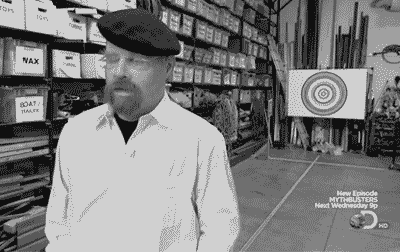 Myth #1: White Label Copywriting Costs Too Much (or You Can Pay Too Little)
Some people believe the term "white label" means extra dollar signs. Others think outsourcing content to a freelancer or agency means paying pennies per word. Both are incorrect.
First, white label copywriting can actually save you gold doubloons and time. Say you bring on a client with a niche product that requires niche experience. Instead of bringing on a team member with that experience, you can outsource to someone with that experience, saving you time and cash.
Now, to secure that experienced freelancer or content team, you will need to pay fairly for the best quality. Remember: these deliverables will have your business name on them. Do you want to deliver cheap and churned content to your clients? Of course not!
Your clients deserve the best and the best deserves fair compensation.
Myth #2: Your Clients Will Think Less of You If You Outsource
Your clients are more focused on receiving quality content that gets results more so than where it comes from. We also guarantee that your clients would appreciate you doing what it takes to ensure they receive the best when you're overwhelmed with other activities.
Half of businesses outsource at least one content marketing activity with content creation being the most likely. —Content Marketing Institute
Another truth is this: outsourcing marketing tasks isn't something new or different. Many companies have been outsourcing for quite some time. Please know that it isn't unusual and it won't come as a shock to most of your clients.
Myth #3: You'll Have to Spend a Ton of Time Onboarding Your Copywriter Into Your Processes
It's easy to balk at the idea of needing to onboard someone unfamiliar with your processes and your business. But, you don't have to. A copywriting team will have its own processes to ensure you receive your deliverables promptly. Simply discuss your needs and your white label copywriting team will do the rest.
Myth #4: You'll Lose Control Over Your Content If Someone Else Writes It
If you're outsourcing content for yourself, you may worry about your content not sounding like you or failing to follow your brand guidelines. You may be concerned that content creation will run off the rails if you're not managing it yourself.
These are valid concerns. The good news is a quality copywriting service will get to know you and your clients so they can write content that stays true to each brand. They'll also keep you up to date with content creation and ensure deadlines are met. And, if you have concerns, they'll work to alleviate them.
Myth #5: The Copywriter or Agency Will Focus More on Speed Than Quality
True white label copywriting services aren't content mills. It's important to understand the difference. While a mill will churn out content as fast as you pay without regard to quality, a white label service will do the opposite.
White label copywriting teams ensure the content you receive is the best possible copy to fit your clients' needs. From speaking with your clients via interviews to providing multiple rounds of revisions for the perfect final product, a white label service is dedicated to quality.
Ready to Outsource Your Content, So You Can Focus on Your Business?
As an agency owner, you have so many things to juggle in a day. And if you want your business to scale, you need to focus on growth while delivering quality copy to your clients. Outsourcing your content to a skilled copywriting team is the perfect solution. Ready to learn more? Reach out to the Word Nerds today!